July 9, 2020 at 6:33 am
#6588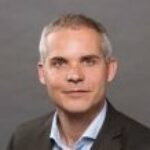 Ken Janssens
Keymaster
Over the last two decades JPMorgan Chase has made public statements in support of LGBT+ rights across the United States, Brazil, Australia, Singapore, Hong Kong, Taiwan, Japan and Poland.
This has ranged from issues such as workplace non-discrimination, marriage equality and transgender rights. 
The main challenge is the need to design a process that governs your LGBT+ advocacy process around the globe where key departments such government relations, media relations, legal and D&I can be brought together quickly to assess emerging cases as there is often only a window of a few weeks where LBGT+ non-profits are trying to pull together a coalition of companies to sign onto a statement.