Building Allyship, Building Action: Strengthening Nonbinary Workplace Inclusion (Intersectional Learning Series)
May 4 @ 3:00 pm

-

4:00 pm

EDT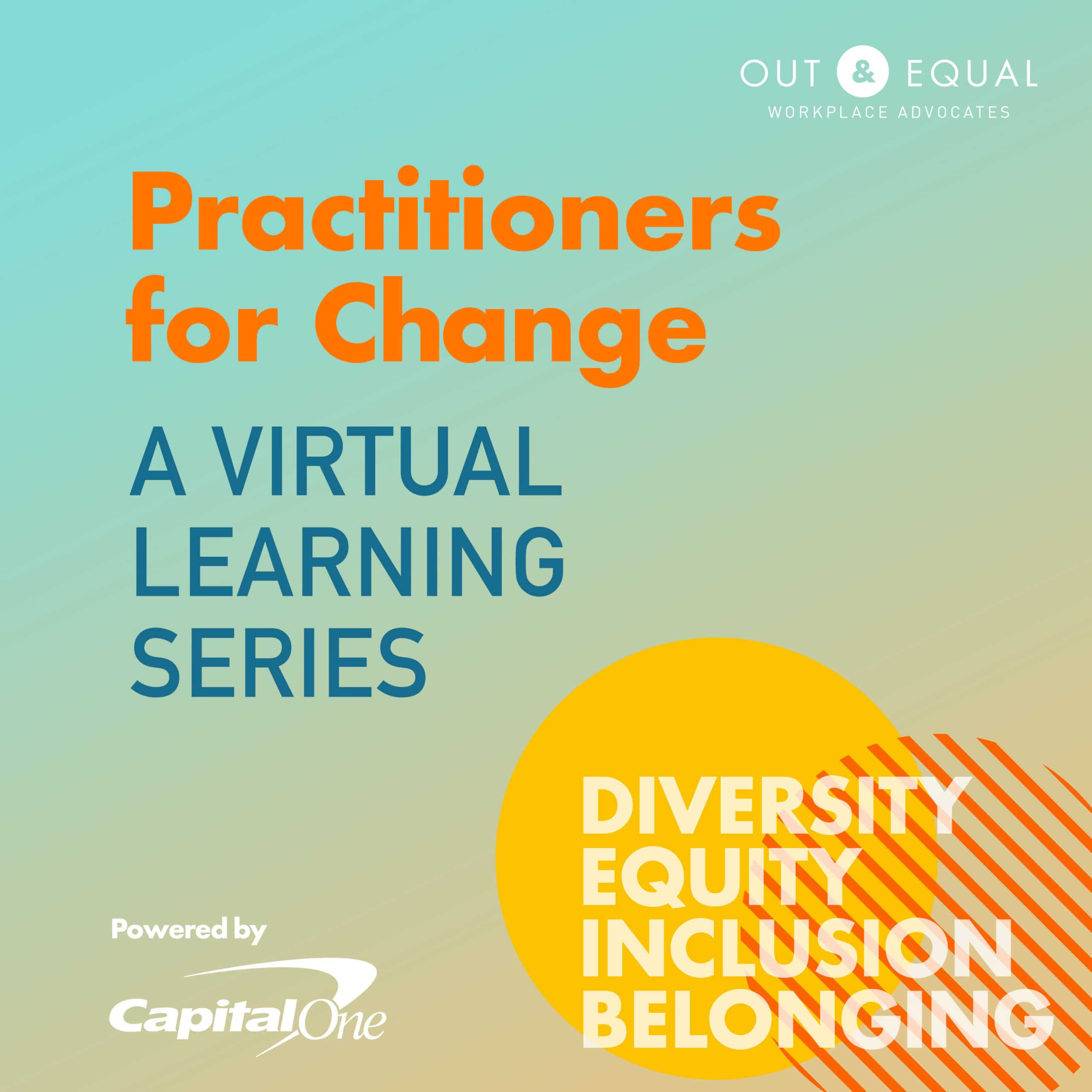 Join Out & Equal's subject matter experts for an in-depth conversation about nonbinary identity and the allyship actions that you can take to generate real, impactful change at your organization. Moderated by our CEO Erin Uritus, Building Allyship, Building Action is a conversation between Out & Equal's own nonbinary subject matter experts: CV Viverito (They/Them), Deputy Director of Global Programs & Stakeholder Engagement; Rebecca York (They/Them), Manager of Learning & Development; and Phoenix Durant (They/Them), Learning & Development Sr. Associate. Our panelists (all of whom are nonbinary or expansive gender-identity subject matter experts) will explore the intersectionality of nonbinary identity (across age, race, education, and more), and learn what you can do to continue to foster communities of belonging for nonbinary people. In this inaugural session, practitioners will hear first-hand about the breadth of nonbinary experiences, the challenges of navigating a binary workforce, and best practices for creating a more inclusive culture.
The Intersectional Learning Series is designed to help deepen practitioners' understanding of, and competency in, key aspects of identity and equity, through curated programs by DEI leaders, both in and out of the corporate space. Racial equity is the foundation of this highly intersectional program. By meeting the needs of DEI practitioners for resources, critical frameworks, and communities of practice, both within and among companies, we know that we will be able to accelerate change and optimize and build the relationships among the functions in the company that focus on people.
The series takes place every Wednesday, from 3-4pm ET/ 12-1pm PT, beginning Wednesday, May 4, and ending on Wednesday, June 29th.